Chapter 10

NONLINEAR ADJUSTMENTS
by: josavere

Following step by step.
1. Indicate with the mouse the series of data.
2. Pick click in the assistant graphic.
3. Select a graphic of lines.
4. I continued with the instruction manual of graphics, utilizing the press button following.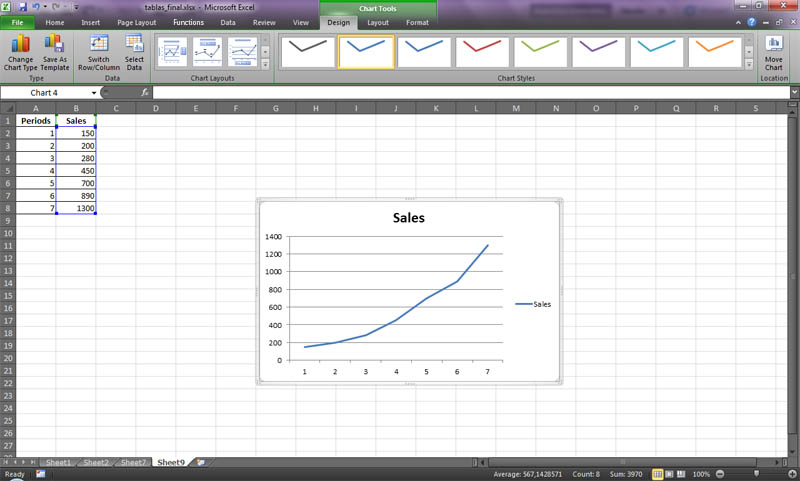 5. In the sheet range of data, select series in columns, and the program automatically him graph.
6. Of click in the press button following and proceed to headline, the graphic and axes X, Y.
7. Of click in press button finalizing and he visualizes the graphic that is illustrated from now on.
8. The grimacing with the left-handed press button and next with right-click select the line; select in the menu adding trend line.
9. The program generates a menu with the alternatives of a tendency to him, in order that you select to opinion the curve that better he adjust to the series of data. In the event the adjustment becomes of type polynomial or movable sock, the analyst will have to try with different orders (2.3.4 ...) to find, in his opinion the best adjustment.
10. Of click in the menu Options
11. Indicate as many as it wants to project periods, in this case (5 ), and select the press button presenting the equation in the graphic.
12. Observe and examine carefully the equation that one search.
Planned Periods
___________________________________________
1. I appreciate the collaboration of the engineer of production, specialist in costs Octavio Pelaez M.